"Future"by Intrepidteacher is licensed under CC BY-NC 2.0
ENVS 491-001 – Environmental Applications of Statistics
3 Credits, Summer 2019
MTWR, 1-2:40pm Trani 250
Instructor: Dan Albrecht-Mallinger
Office: Life Sciences, Room 106
Phone: 807.828.7357
Email: albrechtmald@vcu.edu
Office Hours: M/W 3-5pm, R 9-11am, or by appointment
Course Dates & Absence Policy: This class runs from 10-June to 18-July. Friday, 14-June is the deadline to submit intended absences for religious observation. Add/drop is 11-June (sorry, not a lot of time there), and the last day to withdraw from the class is 28-June. For an absence to be excused for medical or personal reasons, students must email instructor no later than 24-hours following the absence, with advanced notification strongly preferred. Three unexcused absences will result in the failure of the course.
Texts: All required readings will be available on the course Rampages site as downloadable PDFs. Student library fees are ~$70 per semester. these fees fund the university's intellectual in fracture, including access to academic databases. Readings for this course will be drawn from library resources.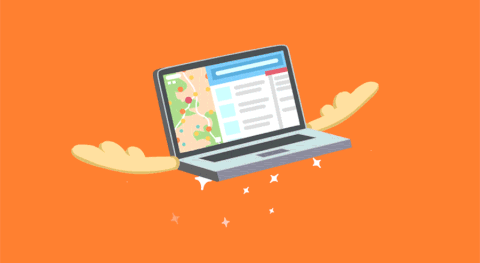 Hardware & Software:
All students are required to bring a functioning laptop to class. If you do not have access to a laptop, contact the instructor to coordinate a semester laptop checkout.
All students are required to have Microsoft Office Suite (free to download with your VCU student credentials).
All students are required to download and install Program R and RStudio.
Point Breakdown: Assignments will make up 80% of your grade. All assignments are to be submitted to Blackboard; late assignments will be accepted up to 48-hours following the deadline for a flat -10% penalty. Summer Innovation Collaborations (SICs!) will account for the remaining 20% of course grades.
With that boilerplate out of the way, what is this course about?
Thanks for asking! There are 4 goals for this coarse.
To review and learn the foundational concepts in statistics (central tendency, variance, probability, populations, sampling, bias, etc.).
To apply statistical tests to real-world environmental data and draw meaningful inference.
To become proficient in data types, data management, and data analysis in the computing environs of Program R.
To practice collaboration by sharing insights and inquiry.
So what does that actually look like?
We have six weeks to learn a whole lot–and as luck would have it, we are scheduled from 1-2:40pm…our biologically-preset siesta time. In spite of natural inclinations to nap, we will learn a skill, apply that skill, and then critically interpret our applications each session.
You will then be responsible for summarizing the application in a write-up, which will be due before the next class. Most days, you will leave class with a rough draft of the write-up already in hand; ideally, it will only take a single proof-reading before you can submit it.
The majority of our applications will be in Program R, which is a command-line program for statistics and data science. Learning a new programming language is much like learning any other language: you'll make lots of mistakes, but you'll learn from them faster through practice with others. A misplaced comma or lowercase letter may stymie you for hours, but a quick glance from a classmate can identify the problem in seconds. Your peer may struggle with a command's syntax, but you can help talk them through it.
The class will work best when people show up ready to learn and to help one another learn. We'll be working with a broad set of public environmental data–carbon emissions, lead exposure, biodiversity counts, etc.–and no one will be an expert on everything. You will each have an insight to contribute, so believe in yourself, and believe in one another!
Prospective Schedule: The below table is an outline for topics covered this summer session. These are subject to change based on course conditions.
Day
Date
Topics
Monday
10-Jun
Excel Review; Data Types; Setting up Program R
Tuesday
11-Jun
Central Tendency, Variation, and Distributions
Wednesday
12-Jun
Probability & Odds Ratios 

Class cancelled due to water outage

Thursday
13-Jun
SIC Breakout I: Asking Environmental Questions & Hypothesis Testing

Variance, Probability, & Odds Ratios

Monday
17-Jun
Linear Regression & Sum of Least Squares

SIC Breakout I: Asking Environmental Questions & Hypothesis Testing

Tuesday
18-Jun
Chi-square & Logistic Regression

Sum of Least Squares, Linear Regression, and Logistic Regression

Wednesday
19-Jun
T-tests, ANOVAs, and Chi-Square
Thursday
20-Jun
SIC Breakout II: Finding Public Data, [Ethically] Cleaning Public Data
Monday
24-Jun
Non-parametric Tests
Tuesday
25-Jun
Multiple Regression & Interaction Terms
Wednesday
26-Jun
How well does the model fit? Residuals, R2, and Beyond
Thursday
27-Jun
SIC Breakout III: Runing Tests on Your Data
Monday
1-Jul
Repeated Sampling & Random Effects
Tuesday
2-Jul
Spatial & Temporal Autocorrelation
Wednesday
3-Jul
Aikike's Next Top Model
Thursday
4-Jul
No class – Independence Day
Monday
8-Jul
Prediction from All Manner of Models
Tuesday
9-Jul
All the Pretty Plots
Wednesday
10-Jul
The Ethical Environmental Statistician
Thursday
11-Jul
SIC Breakout IV: Model Comparison & Plotting Your Data
Monday
15-Jul
Can You Hack It? The Pollinator Problem
Tuesday
16-Jul
Can You Hack It? The #1 Killer
Wednesday
17-Jul
Can You Hack It? Sick Breakout V, the Home Stretch
Thursday
18-Jul
Final Presentations
DSS: All individuals deserve the opportunity to participate to their fullest capacity at VCU. If you have been diagnosed with a disability, or suspect you may be struggling with a disability, please do not hesitate to communicate with Disability Support Services. If you require accommodations approved by the DSS, you or the DSS office must notify me by email or in person to determine what accommodations will be required for you to succeed in this course, clearly defining student, peer, & instructor expectations.
Respectful Participation: This course will be applications-based, with frequent opportunities to debate and discuss. This does not represent a license to demean, diminish, or ostracize your peers based on their perspective or their person. You do not need to condescend to express skepticism; nor do you need to pillory to disagree. The best way to test ideas is by inquiry: whenever possible, ask questions in lieu of rejecting another's stance out-of-hand. Above all, address everyone with respect: use the name and pronouns of their preference; 2nd person pronouns are great work-around when you're unsure of either..
VCU Summary Syllabus Statement
Students should visit http://go.vcu.edu/syllabus and review all syllabus statement information. The full university syllabus statement includes information on safety, registration, the VCU Honor Code, student conduct, withdrawal and more.
Full Syllabus Statements
Students should review all syllabus statement information. Visit http://go.vcu.edu/syllabus to view online.
Campus emergency information: Sign up to receive at alert.vcu.edu/signup/. It is essential to keep your information up-to-date within VCU Alert and to keep your permanent address and emergency contact information current in eServices. VCU uses a variety of communication methods to alert the campus community about emergency situations and safety threats. Learn more about types of alerts at alert.vcu.edu/know/typesofalerts.php. Know the emergency phone number for the VCU Police (828-1234), and report suspicious activities and objects.
Class registration required for attendance: Students may attend only those classes for which they have registered. Faculty may not add students to class rosters or Blackboard. If students are attending a class for which they have not registered, they must stop attending.
Honor System – upholding academic integrity: The VCU Honor System policy describes the responsibilities of students, faculty and administration in upholding academic integrity. According to this policy, "Members of the academic community are required to conduct themselves in accordance with the highest standards of academic honesty, ethics and integrity at all times." Students are expected to read the policy in full and learn about requirements here: https://conduct.students.vcu.edu/vcu-honor-system/
Important dates: Important dates for the semester are listed in the VCU Academic Calendar: https://academiccalendars.vcu.edu/
Managing stress: Students may experience situations or challenges that can interfere with learning and interpersonal functioning including stress, anxiety, depression, alcohol and/or other drug use, concern for a friend or family member, loss, sleep difficulties, feeling hopeless or relationship problems. There are numerous campus resources available to students including University Counseling Services (804-828-6200 MPC Campus, 804-828-3964 MCV Campus), University Student Health Services (MPC 804 828-8828, MCV Campus 804 828-9220) and the Wellness Resource Center (804-828-9355). 24 hour emergency mental health support is available by calling 828-1234 and asking to speak to the on-call therapist or utilizing the National Suicide Prevention Lifeline (1-800-784-2433).
Mandatory responsibility of faculty members to report incidents of sexual misconduct: All employees, including faculty, department chairs and deans, are required to report any incidents of sexual assault, sexual exploitation and partner or relationship violence to the university's Title IX Coordinator.
Confidential offices which can provide support at VCU are: University Counseling Services (804) 828-6200.For more information about Title IX, please visit please visit https://equity.vcu.edu/.
Military short-term training or deployment: If military students receive orders for short-term training or for deployment/mobilization, they should inform and present their orders to Military Student Services and to their professor(s). For further information on policies and procedures contact Military Student Services at 828-5993 or access the corresponding policies.
Student email standard: Email is considered an official method for communication at VCU. Students are expected to check their official VCU email on a frequent and consistent basis (the university recommends daily) in order to remain informed of university-related communications. Students are responsible for the consequences of not reading, in a timely fashion, university-related communications sent to their official VCU student email account. Mail sent to the VCU email address may include notification of university-related actions, including disciplinary action. Students must read this standard in its entirety at https://ts.vcu.edu/media/technology-services/content-assets/university-resources/ts-groups/information-security/StudentEmailStandard.pdf
Student financial responsibility: Students assume the responsibility of full payment of tuition and fees generated from their registration, all charges for housing and dining services and other applicable miscellaneous charges. Students are ultimately responsible for any unpaid balance on their account as a result of the University Financial Aid Office or their third party sponsor canceling or reducing their award(s).
Students representing the university – excused absences: Students who represent the university (athletes and others) do not choose their schedules. All student athletes should provide their schedules to their instructors at the beginning of the semester. The Intercollegiate Athletic Council strongly encourages faculty to treat missed classes or exams (because of a scheduling conflict) as excused absences and urges faculty to work with the students to make up the work or exam.
Students with disabilities: Section 504 of the Rehabilitation Act of 1973 and the Americans with Disabilities Act of 1990, as amended, require that VCU provide "academic adjustments" or "reasonable accommodations" to any student who has a physical or mental impairment that substantially limits a major life activity. To receive accommodations, students must register with the Office of Student Accessibility and Educational Opportunity on the Monroe Park Campus (828-2253) or the Division for Academic Success on the MCV campus (828-9782). Please also visit the Student Accessibility and Educational Opportunity website via https://saeo.vcu.edu/ and/or the Division for Academic Success website via https://das.vcu.edu/ for additional information.
Once students have completed the registration process, they should schedule a meeting with their instructor (s) and provide their instructor (s) with an official accommodation letter. Students should follow this procedure for all courses in the academic semester.
Withdrawal from classes: Before withdrawing from classes, students should consult their instructor as well as other appropriate university offices. Withdrawing from classes may negatively impact a student's financial aid award and his or her semester charges. To discuss financial aid and the student bill, visit the Student Services Center at 1015 Floyd Avenue (Harris Hall) and/or contact your financial aid counselor regarding the impact on your financial aid.
Faculty communication about students: VCU instructional faculty, administrators and staff maintain confidentiality of student records and disclose information in accordance with the Family Educational Rights and Privacy Act (FERPA). This means that VCU officials may disclose student record information without the consent of the student in certain situations. To support university operations, for example, VCU officials share information about students with other educational officials as necessary to perform their job duties. FERPA permits this disclosure to school officials who have a legitimate educational interest in the student information. In addition, VCU officials have obligations to report information shared by a student depending on the content of that information, for example, in compliance with VCU's policy on the duty to report. Unless FERPA permits a certain disclosure, VCU generally requires consent from a student to disclose information from their education record to another individual. You may find additional information on the VCU FERPA website: http://rar.vcu.edu/records/family-educational-rights-and-privacy-act/.