Digital media plays a big role in a lot of our lives and sort of connects us to one another. On a daily basis I personally use Twitter, Instagram, Facebook, Vine, Snapchat, and Cluster.
The one form of digital media I value the most is Instagram. I've been using Instagram for a while now and have a strong grasp of life on the site/app. Living in the Instagram world, for those of you who are not familiar with the site/app, is basically Twitter but with strictly pictures and short, 15 second max, videos. On Instagram an account holder can like, comment on, upload, tag and edit pictures to their account or others accounts. To link accounts, account holders can choose who they want to follow or follow back.
Instagram may seem to be like any other site/app, but it is not. Instagram is unique for its simplicity, efficiency, and entertainment. The site/app itself is very easy to use and is plain. It never crashes or slows down and with every update it gets even better. Other than the site/app itself what also makes it unique are the users. Users are always posting new and interesting photos/videos waiting to be viewed. In all, keeping other users scrolling all day long, which is ironic to think about. It is not the site/app keeping people scrolling through it's the people using it.
Here is a screenshot of my Instagram. I am the type of Instagrammer who does not just post random stuff. My Instagram has meaning and tells the story of important times in my personal life. In that little screenshot there are a whole bunch of mini stories from my life. There are pictures of a birthday, baby shower, achievements, mother's day, holidays, etc. All events I would love to share with my followers, not to boast but so that they can enjoy it with me or proceed in sharing there life events. Although I do not mean to boast, I do gain some sort of satisfaction knowing that people are acknowledging my pictures with a like or comment.  In fact Instagram is an easy way for people to see what fun things you have been up to and actually sparks up conversations. Since I go away for college (NOVA to Richmond) a lot of my friends do not really know what I am up to and vice versa. When we meet up again or even before we meet it is like we still know what is going on in the other person's life. It is sort of like a digital scrapbook that you can show to others without actually being there. There are other ways to express yourself on Instagram that are different from mine.
Imelda
posted a blog very similar to mine. Imelda also values the same piece of digital media as I do, Instagram. She has a purpose for her Instagram like I do. Mine tells a story of my life and so does hers. Except hers is more in depth toward her job and studies, which she would also like to gain acknowledgment for. Otherwise why would she post such things? Another blog similar to mine and Imelda's is
Symone
's blog. Although her reason was different from mine and Imelda's, the overall concept matches. Symone used her Instagram as a clutch for her emotions. She gained a lot of fame and acknowledgment for it, but that is not all she gained. Now she has an Instagram that tells a story of her past that I am sure she does not want to throw away. Although there are pictures that represent bumps in her life there are memorable ones as well, probably more. She also has more followers, which means more support on her Instagram and more followers watching.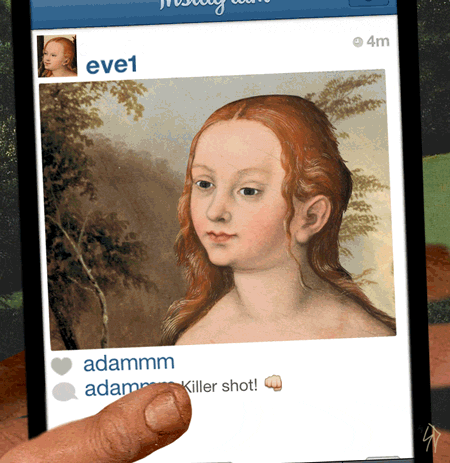 Do you get anything from scrolling through Instagram besides the fact that it takes time out of your day? You do not gain anything from it but it keeps you preoccupied and updates you on a friend's status through a picture instead of words. Sometimes the moments shared in these posts can not just be Tweeted or shared in a status because pictures are worth a thousand words.
Overall Instagram is not always random photos. These photos represent stories in people's lives and each one having great meaning that deserve acknowledgment.