Proposal with Research Question, Reflection on 3 Sources, and Call for Responses
After committing to the topic of Internet privacy I found myself skimming through countless articles and finding a lot of interesting subtopics. These subtopics were perfect for the Inquiry Project but they were not sparking any questions. Flyzilla1 in his Concept Experience #3 blog post said, "a good research topic brings more question than answers in the early stages," which I agree with 100%. When I continued my research on Internet privacy I narrowed it down to Facebook Privacy but all I was getting was answers. I didn't want to just reiterate what was said in that article in my project. I wanted to do more research, find answers, and explore the topic.
After taking a day to think about a sincere topic I know will intrigue my inner thought and do more research on, I came to the conclusion of choosing the topic of 3-D printing and its application to the medical field. I am a Pre-Med student that hopes to make it far in the field. I have always had a passion for the medical field and thought that this was a great chance to gain an even greater understanding of the medical field's versatility. I also chose this topic because it is new and there are many questions that have not been answered yet.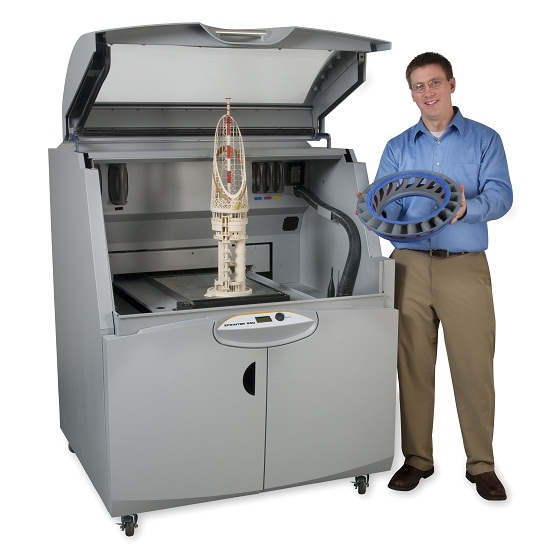 My Question: How is 3-D printing able to revolutionize the medical field and save numerous lives?
Heuristic: I am studying 3-D printing because I want to find out why it is going to be a critical element to the medical field in order to help my readers understand its importance for the future of health care.
In my research I found a lot of eye opening information. Lets start first with 3-D printing or additive manufacturing, which is any of the various processes of making a three-dimensional object from a 3-D model or other electronic data source primarily through additive processes in which successive layers of material are laid down under computer control. Biomedical engineers have integrated this process to preform 3-D prints of organs and other prints that benefit the body.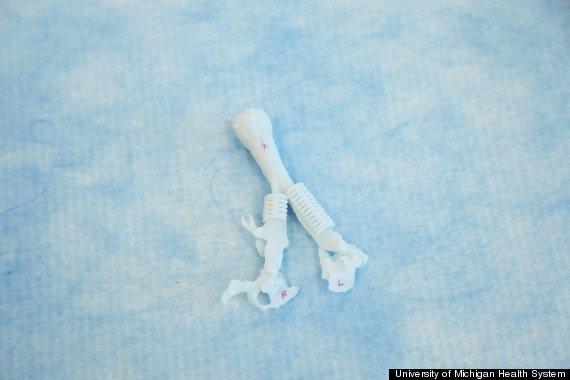 Think about breathing a function most of us take for granted. In this article Garret, a 16-month-old baby boy was born with a weak, soft cartilage in his windpipe. The rare condition is called tracheobronchomalacia which causes him to stop breathing at moment's notice. Luckily recent development in 3-D printing has allowed Garrett to breathe again! Two men a biomedical engineer and trachea specialist created a splint to hold open his windpipe until it is strong enough to work independently. That is not even the amazing part, the material these two men used to print the that splint will soon dissolve until his trachea gets strong enough!
Lets move on to bigger objects of the body, organs. In the United States more that 121,000 people are waiting for organ transplants, according to the Organ Procurement and Transplantation Network in this article. There is no way all of these people are going to get transplants in time to treat there illness. Again thanks to new advancements in 3-D printing they are able to save lives. Also called bioprinting, biomedical engineers are able to make organs using tissue grown outside the human body. With this innovation to 3-D printing they are able to print a variety of tissues including lung, bone, peripheral nerve, cardiac and skeletal muscle, and blood vessel.
All of those are helpful but the biggest project yet is making a full functional human heart as stated in this article. It may sound far-fetched, but scientists are attempting to build a human heart with a 3-D printer. The ultimate goal is to create a new heart for a patient with their own cells that could be transplanted and work together as they do in a normal heart. So far they have already printed human heart valves and small veins with cells. When all the parts are printed it will be called a bioficial heart, a blend of natural and artificial. The overall goal is to make the heart out of material that will not reject by the body.
3-D printing has come a long way in its small span of being integrated into the medical field and is still improving as we speak!
CALL FOR RESPONSES:
Is this topic specific enough for this Inquiry project?
Are there any questions you have about the topic?
Is there anything else that is important that I should touch on?
Did you know this existed?
Would you feel comfortable with a loved one getting one of these transplants or would you rather them wait?
Do you think there will be a lot of debate on a topic like this or do you think people will be full go toward it?