My research project will attempt to answer the question of how the American Hospital Association Political Action Committee (AHA PAC) has responded, in terms of political financial contributions, to the introduction and implementation of the Hospital Value-Base Purchasing (HVBP) Program by the Centers for Medicare and Medicaid Services (CMS).  More specifically, three time periods will be studied.  The first period includes three years prior to the announcement of HVBP by CMS to Congress, from October 2004 to October 2007, to establish a baseline of pre-HVBP spending.  The second period includes the announcement on November 2007 and follows spending patterns up till July 2011, when financial incentives took effect.  The last period, from August 2011 to August 2014, will follow AHA PAC spending patterns after the full implementation of HVBP.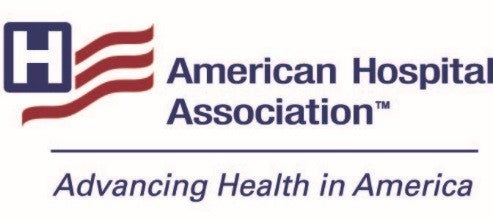 My data will be obtained from the Federal Election Commission (FEC).   This source was selected because of the extensive amount of validated information available.  Professor Pastore will be instrumental in providing cleaned useable data that is ready for analysis.  The network(s) nodes will consist of political organizations or other entities, and the edges will include financial contributions that are both sent and received.
A systematic review of databases PubMed, EMBASE, and ABI/INFORM did not produce any peer reviewed articles specific to the "Federal Election Commission" and "American Hospital Association." However, a similar analysis was conducted regarding the American Medical Political Action Committee (AMPAC), a division of the American Medical Association (AMA), in terms of campaign contributions from 1989-1990 and 1991-1992.  They specifically looked at the spending patterns of the AMPAC in relation to the "gag rule," which limits discussion of abortion in federally funded clinics (Sharfstein & Sharfstein, 1994).  The approach of their analysis is parallel to what we propose in our current study.  Political contributions will be tracked for a specific organization to determine sending and receiving patterns as it relates to a political issue.
Despite the very large amount of literature that HVBP has generated, until our research, no one has studied how the AHA has responded to the political climate.  Our research will build on the very limited amount of work that exists between healthcare related legislature and healthcare political action committee spending.  The hope is that our research will increase transparency and insight, providing us with a more comprehensive understanding of politics in healthcare.
From our readings, our approach to data collection is very similar to that proposed by Fu (Fu, 2005).  In the article, daily contacts were followed over time to develop sophisticated contact diaries.  In essence, the FEC data is providing us with this daily contact information and we can analyze the data according to the relevant time periods.
References:
Fu, Y. C. (2005). Measuring personal networks with daily contacts: A single-item survey question and the contact diary. Social Networks. https://doi.org/10.1016/j.socnet.2005.01.008
Sharfstein, J. M., & Sharfstein, S. S. (1994). Campaign contributions from the American Medical Political Action Committee to Members of Congress. For or against the public health? The New England Journal Of Medicine. https://doi.org/10.1056/NEJM199401063300107