As a contemporary art nerd I stumble across images of food found within paintings quite frequently.
One of my favorite artists that uses food imagery a lot within his work is Ron English, someone I consider a godfather of modern street art.
Ron tends to touch on a lot of societal issues within his artwork like consumerism for instance.
He likes to poke fun of giant companies like Kellogg's and McDonald's as seen in the images below.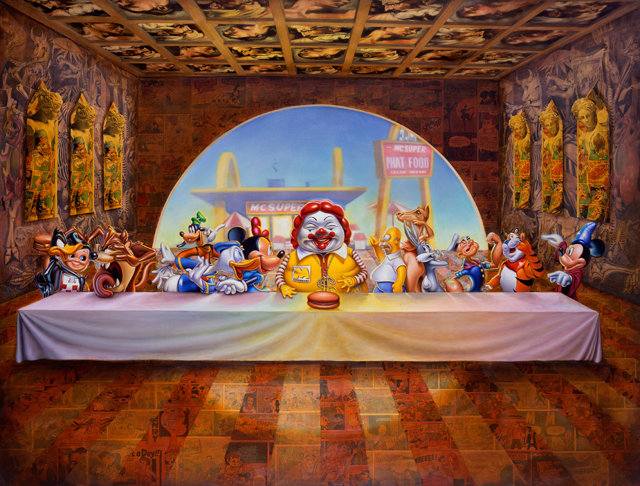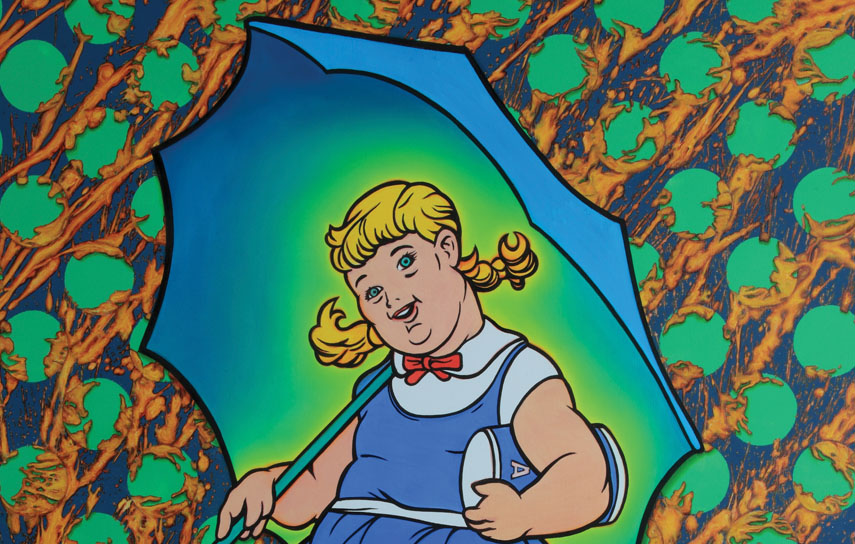 One of my favorites is the first one I posted. He puts his message out in a pretty clever way- that people can be gluttonous to the point of worshipping food like a religion. My thought is Ron is probably a "shop local" kinda guy with images like this. He's an older guy, so he's seen how consumerism has evolved over the decades into what it is now. I find with Mr. English's work you're either left laughing or pondering "why", but Ron's work tends to always have a higher meaning in his paintings and food is a subject he tends to touch on quite often.